Jeremy Rosado Reaches "The Voice" Top 10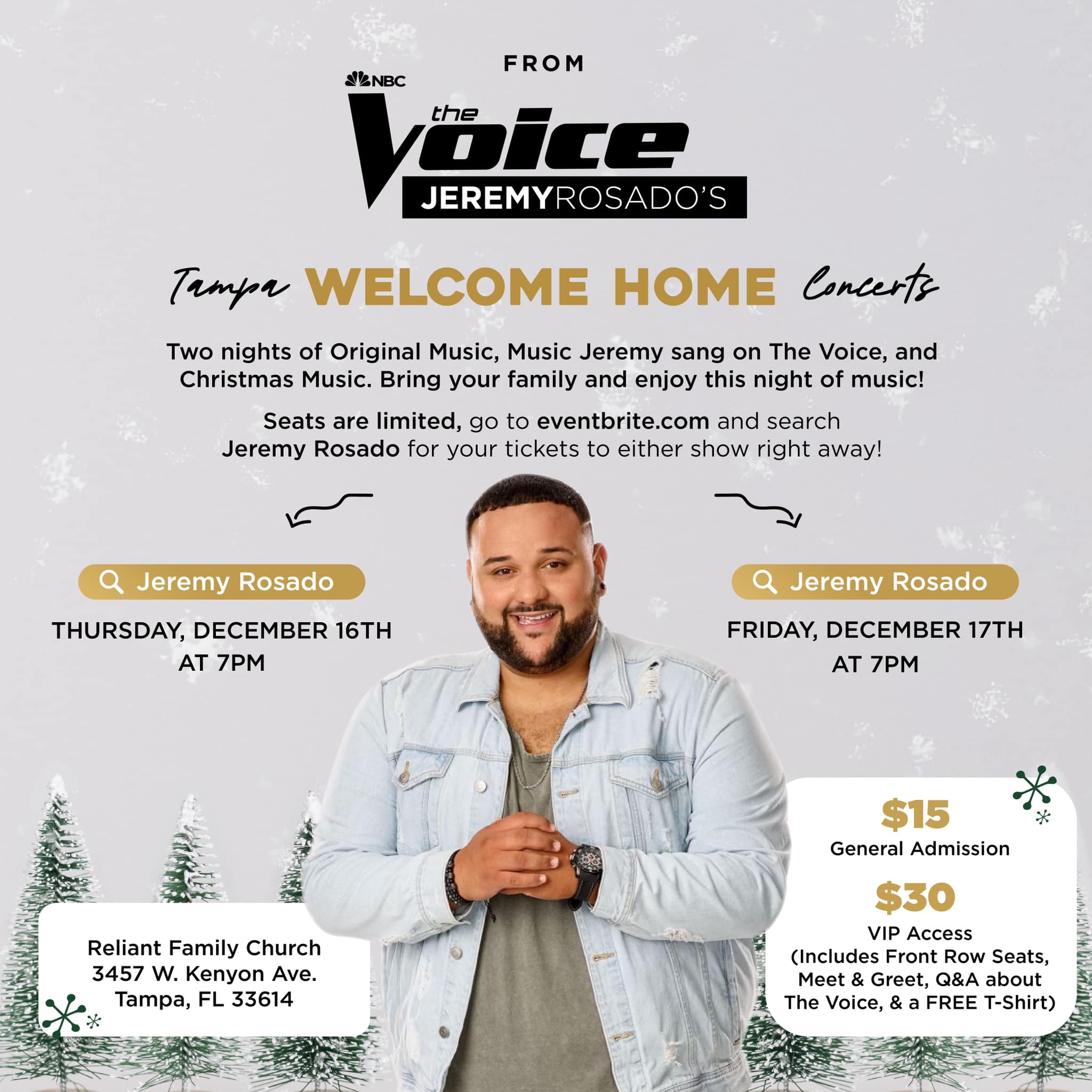 The Voice this last week came down to the wire with Christian artist Jeremy Rosado and Holly Forbes reaching and then leaving the show as part of the top 10. Jeremy and Holly became good friends during the course of the show, and the judges repeatedly praised both throughout the season for their incredible vocal prowess. It was a poetic departure as both were also up against gospel artist and worship leader Jershika Maple, who was saved earlier in the show by Arianna Grande after Kelly Clarkson cut Jershika in favor of Jeremy. All three artists, Jeremy, Holly, and Jershika were at the top of their game and delivering incredible performances week after week.
In a previous week, Jeremy had performed Cory Asbury's "Reckless Love", providing the song the biggest visibility on the United States' national television that it's ever had, even though the song has been played in churches worldwide over the last several years. Jeremy's version was heartfelt and beautiful, and climbed above Cory Asbury's version on the iTunes downloads chart. This season has also seen a record number of Christian songs on the show: The Cunningham Sisters sang "Never Alone" by Tori Kelly Ft. Kirk Franklin, and "Oceans" by Hillsong United. Katie Rae sung "Hold On To Me" by Lauren Daigle. Jershika Maple sung "God Only Knows" by For King And Country. Gymani sung "Made A Way" by Travis Greene, and Jeremy Rosado sung "Reckless Love" by Corey Asbury.
Jeremy was also featured several times on Arianna Grande's Instagram stories over the last couple of weeks, reaching her 278 million followers. As a result, of his top 10 performance on the show Jeremy has scheduled two "Welcome Home" shows just in time for Christmas in Tampa Florida. You can buy tickets at https://www.eventbrite.com/e/jeremy-rosado-from-nbcs-the-voice-welcome-home-concert-1st-show-tickets