Jeremy Rosado Wins Over Jershika Maple in "The Voice" Battle Rounds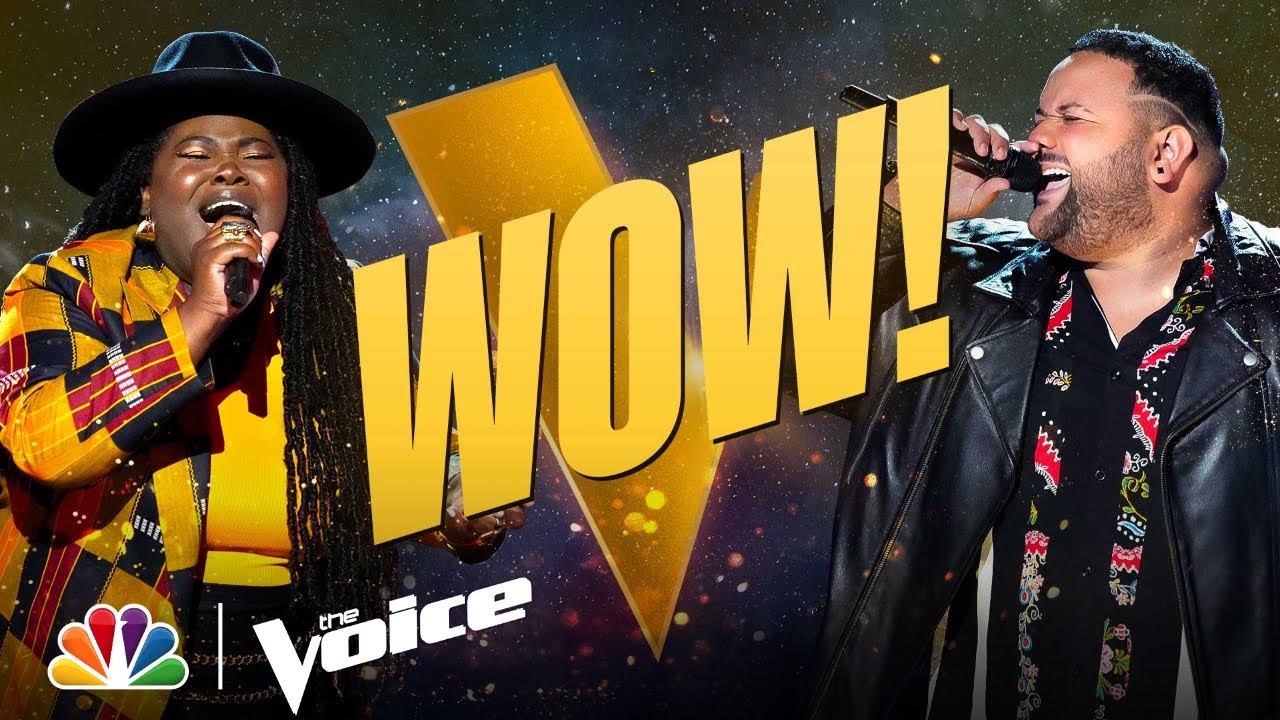 Jeremy Rosado and Jershika Maple performed an absolutely stunning version of Justin Bieber's "Hold On" showcasing their unbelievable vocal talent. After their performance, Blake Shelton said, "Wow, I don't know that we've ever had battles this good before. This is fun to just sit here and watch!" And Ariana Grande added, "What an incredible performance. You're both such powerhouse vocalists!" Over the first few weeks of this season, several of the judges have made comments about the level of talent of the show. With elevated talent, tighter editing, and unbelievable technical production, The Voice has reached new levels of excellence. Even the band does song after song of flawless performances with A-List studio players. The rehearsals have been fun to watch with the band, the celebrity coaches, and guest coaches Kristin Chenowith, Jason Aldean, Camila Cabello, and more.
Jeremy Rosado was genuinely shocked with a win of his battle round from coach Kelly Clarkson. Blake Shelton added, "You were the one I was most concerned about… because of HER (Jershika)." Jeremy responded, "Me too!" Coach Kelly Clarkson knew that it would be difficult for the other judges to pass up the opportunity to Jershika. So, she picked Jeremy to secure his spot on her team, and immediately both John Legend and Ariana Grande stepped up to steal Jershkia from Team Kelly. The Voice producers gave the TV audience a cliff hanger by not revealing which judge Jershika chose, which will be aired next week. Meanwhile, Kelly said of the winner, "Jeremy is one of those vocalists that is just so powerful and so soulful and so honest, I'm just really excited to see what he wants to sing next." And Jeremy responded, "It means everything to me to continue on this journey with Kelly. She believes in me. And I'm going to show her that what she just did is gonna be worth it."
The battle rounds of The Voice are considered the most brutal since judges have to often select between two stellar artists, often making the choices arbitrary. This takes a toll on contestants who have prepared extensively and then are sent home in a single elimination. However, some judges play a more strategic game by lining up artists with unique qualities in their voices, or in their stage presence, or their personalities, knowing that those qualities matter later in the competition.
After two weeks of Battle Rounds, the "Knockouts" are next where contestants choose their own songs and compete in head-to-head comparisons with other team members. Coaches further single out the best singers to go to live performances in Los Angeles later in the season.