Producer Je'kob Releases Concept Album "The Hearts Bleed – The Scarlet Hills (Part 1)"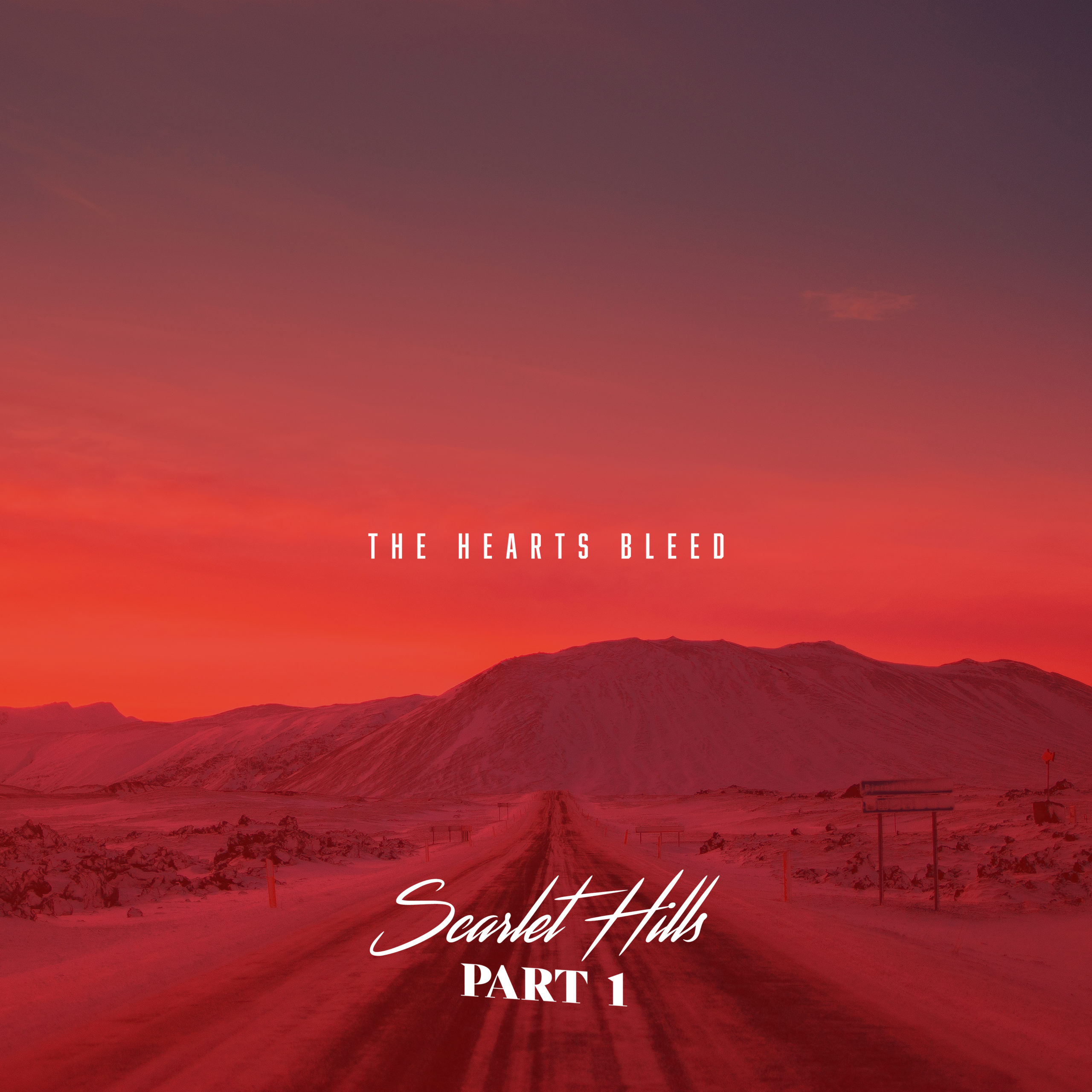 Seattle (July 18, 2020) – Artist/Producer Je'kob releases a new concept album exploring themes of love and breakups. "Now that I've seen so many nasty breakups & divorces between friends & family up close over the last 10 years, it's prompted me to just release these story songs & let them play out. In relationships, sometimes things get broken in such a way that the two involved are convinced that there's just no hope for resolve. Love is not so much a feeling as it is a commitment. It is foolish to believe that love is defined by emotion vs. devotion. Unfortunately, too many people don't realize this until far too late. These are just some of those stories. In 2011 my brother-in-law & I had an idea: write a full album of songs centered around some of these stories. I am not sure exactly why I slept on these songs for so long."
Je'kob releases these songs under a new artist moniker, given that the material is different in themes from his solo-branded material. Under the artist name "The Hearts Bleed", he explores universal themes of love and life. As a husband and father himself, and a certified yoga instructor, Je'kob provides thoughtful insight into human emotion paired with top-flight pop production influenced by R&B and hip hop.
About Je'kob Washington
Je'kob Washington is both an artist and producer who previously comprised two thirds of the Warner Brothers recording group SoulJahz, who took the music industry by storm in the throughout the 2000s with a spread of radio singles, press acclaim, and prominent appearances. Je'kob and his sister Rachael performed alongside No Doubt, Nelly, Counting Crows, Ja Rule, Ashanti, Garbage, Boyz II Men and Erykah Badu in support of their major label debut "The Fault Is History." Je'kob has been featured on CNN Headline News, E!, Billboard, The WB, plus on Sessions@AOL beside Christina Aguilera, 50 Cent, Shania Twain, Faith Hill and Red Hot Chili Peppers. Je'kob released solo material, in addition to recording with his sister Rachael as "The Washington Projects." Jekob's single "Love is All" reached the Billboard Christian/Gospel Hot AC chart for 21 weeks, and his album "This Side of the Sky" landed on the Apple iTunes home page. To date his music has sold over 200,000 copies and clocked millions of plays on streaming and video platforms.